Bank account facilities for old age group that offer a higher rate of return are essential. After retirement, one does not earn a fixed amount every month. The sole earning that happens, albeit indirectly, is the interest earned on investments and bank accounts. Since there are not many safe investment tools that guarantee a good return, saving bank accounts become fundamental for senior citizens. We understand that managing money can become a complicated process. To make it a little simpler, we have rounded up three banks and the benefits they offer to senior citizens.
• HDFC
The benefits that come within the HDFC Bank Senior Citizens Account are:
1. Free lifetime debit card. This is an international rewards card that has cash withdrawal limit of fifty thousand per day. The shopping cap per day on the card is two lakhs seventy-five thousand. The card also offers a twenty percent discount on all Apollo products.
2. Free insurance advantages. For the first applicant, a sum of fifty thousand per year is reimbursable in case of accidental hospitalization.
• ICICI
The features an ICICI Bank Life Plus Senior Citizens Savings Account offers are:
1. A dedicated desk for all citizens above the age of sixty in all branches. This means they do not have to wait in queues to carry out any in-branch banking transactions.
2. A free Life Plus Debit card is given that helps the senior citizen access money from anywhere. It can be used at an ATM to withdraw cash or a Visa and MasterCard POS machine for cashless shopping.
3. Unlimited cash transactions at all branches and money multiplier facilities. They are also free.
4. The account also offers a higher rate of interest than average saving accounts.
5. The account can be opened by anyone who is above the age of 60.
• Axis
The Axis Bank Senior Privilege Savings Account helps take the burden off banking by offering these preferences: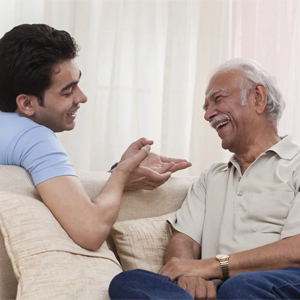 1. You only need to be 57 to open up this account.
2. At just the small fee of Rs. 150 one can get a debit card.
3. Discounts offered at specific health care centers using a personalized senior ID card. This card can also be used for emergency services.
4. A preferential 0.5% interest rate is offered on FD and RDs.
It is essential to keep in mind that the convenience an account provides a senior citizen is as important as the rate of interest. Discounts, offers, and personalized service can make a huge difference in the limited savings a person has. Pick a savings account that makes your money safe. Pick a bank that has branches all over the world with an emphasis on your home city. This is vital because life gives you unexpected turns.
There might come a day when you have to move, and if the bank you choose doesn't have a branch elsewhere, it might cause you problems. A bank with worldwide branches will make it simple and straightforward for you to move your account.