Introduction
Veneers are a fix for various dental flows. It covers the outside surface of the teeth. Veneers satisfy customers' needs and blend with teeth' size, color, and shape. Dental veneers eliminate the need for an invasive procedure to conceal imperfections. In this article, you can learn more about the types and benefits of veneers. Know More
Also Read : Top 5 Cosmetic Dental Procedures
Veneer Procedure Details
A cosmetic dentist prepares the teeth by removing a portion of the enamel from their surface. The dentist measures the teeth size and then sends them to labs to make veneers. Custom-made veneers will bond strongly to each tooth. It will last for years with easy maintenance. You can regularly brush, just like any normal tooth, and with regular dental visits, you can increase its durability.
The reasons to choose veneers are:
Feels and looks like real teeth
Nobody can spot them
Prevents stains
Alleviates tooth sensitivity
Lasts for years
Types of Veneers
Porcelain Veneers
Porcelain veneers are the most common type, which will last for ten to fifteen years. They are highly versatile, resist stains and look like natural teeth. It offers fifteen shades of colors to match with any teeth. The procedure of fixing porcelain veneers requires minimal preparation. The dentist might initially perform a color correction and grind the healthy tooth structure. Then, with a bonding agent's help, the porcelain shell placement takes place.
Also Read : All You Need to Know About Teeth Whitening
Composite Veneers
Composite veneers are an alternative to porcelain veneers. Composite veneers are less expensive than porcelain veneers. It is only a one-day procedure as they are directly sculpted on the teeth. Composite veneers have a life of five to seven years. However, at times it is widely preferred over porcelain. When there is a breakage, you need not replace the entire structure.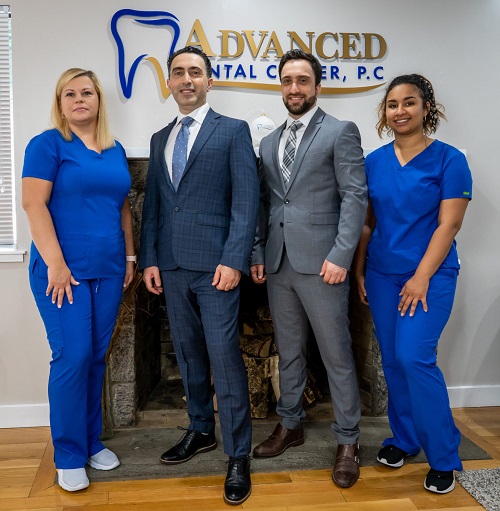 Dental Veneers Pros & Cons
The important pros of dental veneers are:
Natural-looking teeth
Long-lasting
Stain-resistant
Whitens teeth
Solves minor cosmetic issues
Replaces chipped or broken tooth enamel
The disadvantages are not of much significance when considering the advantages.
Damages easily
Irreversible
Causes tooth sensitivity
Less durable in comparison to crowns and bridges
Wrap Up
Consider the pros and cons of veneers. Correlate with your needs and health condition. One important requirement for veneers is that the teeth and gums have to be healthy. If you have teeth grinding and clenching habits, stay away from veneers as they will break. Lastly, it is better to schedule an appointment with a dentist to find the best choice. Discuss all your expectations and treatment procedures and then decide. Make sure you also check out our posts about Dental Crowns and Braces.