Old age is a time when people have crossed sixty and are now in the golden years of their life. Earlier, every senior citizen was taken care of by their own families. But the changes trends in the economy have brought in a lot of changes in lifestyle and culture. Many people migrate to other countries, or go to places or are in situations where they are not able to care for their elderly. Staying Facilities for old age group have been opened in several places to take care of old people who have no one or are abandoned by their families for some reason. An old age home is a boon for old people who are in such situations.
Usually old age is the time people begin to have health problems. It could be a physical disability like orthopedic problems, or it could be something more severe like heart conditions or even trouble with coordination and body functions. Ever so often, old people are left without support or help because their families no longer want them. There are several states in India such as Maharashtra, Delhi, Kerala, and West Bengal that have established quality homes for senior citizens. These geriatric homes offer specialized medical facilities for senior citizens which include mobile health-care systems, ambulances, nurses, and providing nutritionally balanced meals.
Benefits Of An Old Age Facility
Most of the old age homes give free accommodation because many old people are abandoned with no money. There are some old age homes that function on donations from senior citizens or their families, and so they can opt for something different in the type and the quality of services that are offered. Other than food, shelter and medical services, old age homes also provide yoga classes to senior citizens. Most old age homes allow their inmate to use phones and other types of communication so that the occupants can keep in touch with their loved ones.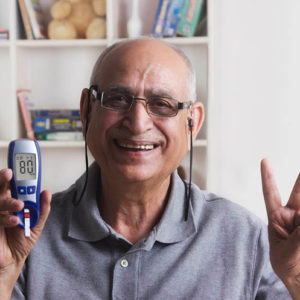 Loneliness and depression are major problems that many old people face. Because mental health is also vital, old age homes are arranging various senior-centric recreational activities, and these include painting and pottery classes, discussion on various topics, music, craft as well as indoor games. Other than this, some old age homes also have library facilities so old people can read books and magazines that they like. These recreational centers are meant to impart a renewed enthusiasm into the lives of senior citizens. Also, they can help in improving general health and mental stability.
To sum up, it can be stated that old age homes are a big blessing to old people who are at the end of their lives. Ever so often, they are left with nowhere to go. In such situations, an old age home offers them a new life, so that they don't feel abandoned. They have food, a place to stay and medical attention that is so important. They are also able to have some mental exercise and recreation. This way both their physical and mental needs are taken care of.